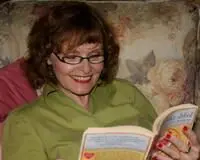 I'd love to share my latest favorite books with you
Come As You Are

by Emily Nagoski
"The first lesson in this essential, transformative book by Dr. Emily Nagoski is that every woman has her own unique sexuality, like a fingerprint, and that women vary more than men in our anatomy, our sexual response mechanisms, and the way our bodies respond to the sexual world. So we never need to judge ourselves based on others' experiences. Because women vary, and that's normal."
Eight Dates

by John Gottman & Julie Schwartz Gottman
"Eight Dates is an essential guide to building and maintaining true and lasting love...this fabulous book will enable you to engage in fun and constructive conversations to nurture a love that can grow for a lifetime!" Dan J Seigel,MD
The New Rules Of Marriage

by Terrence Real
In this revolutionary book, distinguished therapist Terry Real shows women and men how to mast the new rules of twenty-first century marriage by offering them a set of effective tools with which they can create the truly intimate relationships they desire and deserve..."
ikigai The Japanese Secret to a Long and Happy Life

by Hector Garcia and Francesc Miralles
"Ikigai reveals their [longest living people's] secrets: how they eat, move and work, how they foster collaboration and community, and - the best kept secret -how they find the ikigai that brings satisfaction to their lives. And it provides practical tools to help you discover your own ikigai."
Resilience: Powerful Practices for Bouncing Back from Disappointment, Difficulty, and Even Disaster

by Linda Graham, MFT
"What I especially love about this book is the kindly and 'You can do this!' way Linda Graham speaks to us readers. She shows us that rich resources of resilience are within us and that we can easily learn to tap them using her exercises." David Richo, PhD
No More Mr. Nice Guy A Proven Plan For Getting What You Want In Love, Sex, And Life

by Dr. Robert A. Glover
"Dr. Robert Glover has dubbed the "Nice Guy Syndrome" trying too hard to please others while neglecting one's own needs, thus causing unhappiness and resentfulness. It's no wonder that unfulfilled Nice Guys lash out in frustration at their loved ones, claims Dr. Glover. He explains how they can stop seeking approval and start getting what they want in life, by presenting the information and tools to help them ensure their needs are met, to express their emotions, to have a satisfying sex life, to embrace their masculinity and form meaningful relationships with other men, and to live up to their creative potential." Amazon
It's OK That You're Not OK Meeting Grief and Loss in a Culture That Doesn't Understand

by Megan Devine
"In It's OK That You're Not OK, Megan Devine offers a profound new approach to both the experience of grief and the way we try to help others who have endured tragedy. Having experienced grief from both sides—as both a therapist and as a woman who witnessed the accidental drowning of her beloved partner—Megan writes with deep insight about the unspoken truths of loss, love, and healing. She debunks the culturally prescribed goal of returning to a normal, "happy" life, replacing it with a far healthier middle path, one that invites us to build a life alongside grief rather than seeking to overcome it"
When Panic Attacks

by David D. Burns
" Are you plagued by fears, phobias, or panic attacks? Do you toss and turn at night with a knot in your stomach, worrying about your job, your family, work, your health, or relationships? Do you suffer from crippling shyness, obsessive doubts, or feelings of insecurity?
What you may not realize is that these fears are almost never based on reality. Anxiety is one of the world's oldest cons. When you're anxious, you're actually fooling yourself. You are telling yourself things that simply aren't true. ...
The truth is you can defeat your fears. In When Panic Attacks , Dr. Burns takes you by the hand and shows you how to overcome every conceivable kind of anxiety. In fact, you will learn how to use more than forty simple, effective techniques, and the moment you put the lie to the distorted thoughts that plague you, your fears will immediately disappear. Dr. Burns also shares the latest research on the drugs commonly prescribed for anxiety and depression and explains why they may sometimes do more harm than good ."
The Book of Qualities

by J. Ruth Gendler
A fun, calming book to read when you're tired of self-help books and just want to relax and center yourself. Let your inner child out and have fun coloring the drawings. I did!
30 Lessons for Loving: Advise from the Wisest Americans on Love, Relationships, and Marriage

by Karl Pillemer, PhD
This is an excellent guide on how to have a great relationship. Not clinical. It shares stories of couples, gay and straight, who have been married 25-65 years. They share what works and what doesn't. I am pleased to say that their words validate the work I do.
The Gifts of Imperfection

by Brene Brown
I love this book on "Wholehearted" living. Great for learning to let go of shame and love yourself and others. An encouraging read. Available as an ebook at Multnomah Library.
In her ten guideposts, Brown engages our minds, hearts, and spirits as she explores how we can cultivate the courage, compassion, and connection to wake up in the morning and think, "No matter what gets done and how much is left undone, I am enough," and to go to bed at night thinking, "Yes, I am sometimes afraid, but I am also brave. And, yes, I am imperfect and vulnerable, but that doesn't change the truth that I am worthy of love and belonging."
"This important book is about the lifelong journey from 'What will people think?' to 'I am enough.' Brown's unique ability to blend original research with honest storytelling makes reading The Gifts of Imperfection like having a long, uplifting conversation with a very wise friend who offers compassion, wisdom, and great advice."
—Harriet Lerner, New York Times best-selling author of The Dance of Anger and The Dance of Connection
Hold Me Tight Seven Conversations for A Lifetime of Love

by Sue M Johnson
A couples guide to Emotionally Focused Couple Therapy. " HOLD ME TIGHT presents a streamlined version of EFT. It walks the reader through seven conversations that capture the defining moments in a love relationship and instructs how to shape these moments to create a secure and lasting bond. Case histories and exercises in each conversation bring the lessons of EFT to life."
To Love and Be Loved

by Stephen and Ondrea Levine (audio)
A comforting and wise teaching. Listen to the gentle tone of healing grief "In the rich and forbidding depths of our personal pain, the Levines teach, lies the essence of intimacy... This is why true commitment requires us to "swim across the reservoir of each other's grief." Stephen and Ondrea lead you beyond psychological explanations and show how couples together can immerse themselves in the "ocean of compassion"—where you will discover how to face and overcome the fear that closes your heart, and replace it with mercy: the key to creativity, freedom, and love."
Attached: The New Science of Adult Attachment and
How It Can Help You Find-And Keep-Love

by Amir Levine, M.D. and Rachel S. F. Heller, M.A.
According to psychiatrist and neuroscientist Levine and social psychologist Heller, one's adult romantic partnerships have patterns similar to those one has as a child with one's parents. Focusing on three main attachment styles (secure, anxious, and avoidant), the authors explain the biological facts behind our relationship needs, teach readers how to identify their own and loved ones' attachment styles, and warn of the emotional price of connecting with someone with drastically different intimacy needs. Teaching readers communication skills to breach these differences, the authors stress that people have very different capacities for intimacy, and that partners must ensure each other's emotional well-being.
Free Yourself From Anxiety

by Erin Olivo, PhD, MPH (audio book)
Would you like to understand more about anxiety and stress and help yourself lessen anxiety? This book will augment the healing work we are doing in counseling.
Rekindling Desire:A Step-by-Step Program to Help Low-Sex and No-Sex Marriages:

by Barry and Emily McCarthy
Wonderful defining of what sex really means. Let go of shame and blame and learn to share the intimacy of realistic, healthy couple sexuality at any age.
Sexual Intelligence: What we Really Want From Sex and How To Get It

by Marty Klien
I've found a new book on sexuality that I think you'll like. It certainly incorporates my philosophy when doing sex therapy.
Self Compassion:Stop Beating Yourself Up and Leave Insecurity Behind

by Kristen Neff, PhD
Much of my work involves helping you learn to really love yourself. A colleague recommended this book, which I think you may find valuable.
7 Principles for Making Marrige Work

by John Gottman
"Dr. Gottman has scientifically analyzed the habits of married couples and established a method of correcting the behavior that puts thousands of marriages on the rocks. He helps couples focus on each other, on paying attention to the small day-to-day moments that, strung together, make up the heart and soul of any relationship. Packed with questionnaires and exercises whose effectiveness has been proven in Dr. Gottman's workshops, this is the definitive guide for anyone who wants their relationship to attain its highest potential."
Making Marriage Simple: 10 Truths of Changing the Relationship You Have into the One You Want

by Harville Hendrix & Helen LaKelly Hunt
The distilled key concepts of their original Getting The Love You Want with their more recent wisdom and exercises they used for their dream marriage.
The Five Love Languages

by Gary Chapman
Do You and Your Partner Speak The Same Language?
Find out!
Not Just Friends

by Shirley Glass
One of the world's leading experts on infidelity provides a step-by-step guide through the process of marital infidelity—from suspicion and revelation to healing, and provides profound, practical guidance to prevent cheating and, if it happens, recover and heal from it.
Meditation & Psychotherapy

by Tara Brach, Phd.
Designed for therapists who want to integrate mindfulness into clinical practice, it could be useful to you as a client.
A peaceful nurturing audio book.
I hope you enjoy these books.
Feel free to email me your favorite and I can add it here.